Public Transportation for Onslow County
General Public Transportation
Wheelchair Transportation
Our office will be closed December 22nd through December 26th in honor of Christmas and on New Years Day. We encourage our staff and you to enjoy the holidays with your families and friends!
Regular office hours will resume January 2, 2024.
Have a safe holiday and a happy New Year!
New Passenger
Complete a short application to determine which transportation programs you may be eligible to enjoy. This information will only be used to assess your transportation needs.
Get a Para Pass
A Para Pass makes riding OUTS even easier with online payment options.  To get a new Para Pass, contact our team between 8am and 5pm Monday-Friday at (910) 346-2998.
Comments
Onslow United Transit System, Inc. welcomes your input. The more information provided, the better OUTS can assist in resolving issues or rewarding the entitled individual. 
Our mission at Onslow United Transit System, Inc. is to provide safe, reliable and efficient transportation services to all the residents of Onslow County, North Carolina. We are open to the general public.

We are the community transportation provider for Onslow County and our offices and fleet are located in Jacksonville. OUTS is a private non-profit agency that coordinates human services agencies and general public transportation.
Onslow United Transit System, Inc. was incorporated in 1979, and currently has a fleet of 20 vehicles, which includes ADA equipped vehicles and 2 mini-vans.
Wide range of transport options, including transportation to medical appointments, work, daycare, shopping, social and recreation activities, and more!
Timely and reliable pickup and drop off
Highly secure and safe transportation
Efficient and cost-effective transportation solutions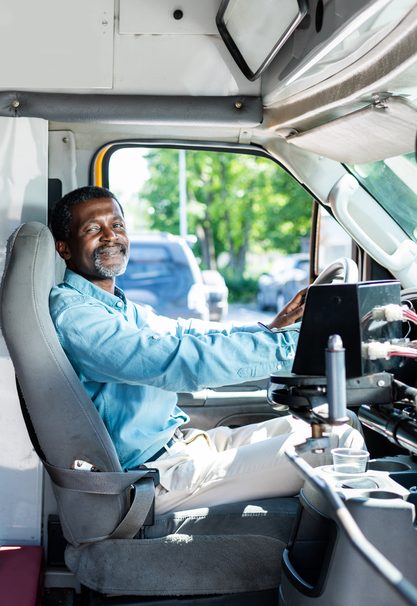 "OUTS provides a vital service to the community and does it with a smile."
"The drivers have all been very courteous and are all professionals."